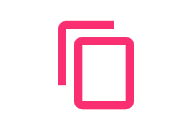 Distributors & catalog owners
Launch your own Netflix in a click
 Focus on your catalog and your audience, we will take care of everything else (storage, hosting, streaming, support)
Build a unique VOD/SVOD service or a streaming platform in minutes thanks to our 
user-friendly 
interface (without code)
Launch your service on everything devices, including mobile & TV applications
Thanks to a simple interface, OKAST allows you to manage all your contents easily, define your offer, get insights on your viewers and reach new customers on every screens 

  Choose your distribution
Deploy an OTT service and make it available everywhere

 Own your audience
The real value is your audience! Don't let middle men appropriate your fans

 Manage pricing and monetization
You decide your monetization strategy: premium subscriptions, rentals, Electronic Sell Through (EST), advertising, sponsoring… Or a mix of them

 Control your rights and your contents
Do not license all your rights to intermediaries! Manage rights by yourself  and control everything: geoblocking, time restrictions etc…)

Under the brand "ascot now – finest cinema selection," Switzerland's largest film distributor, Ascot Elite Entertainment, is launching its own TVoD platform – an online platform where films can be rented for a specific period of time.
In June 2022, ascot now launched a carefully selected program of around 180+ films from its own extensive library. 
For many years, the Ascot Elite Entertainment program has stood for quality and a strong commitment to Swiss film. 
Everything you need for your video business in VOD or OTT