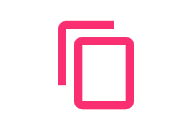 Distributors & catalogue owners
Launch your own Netflix in a click
 Focus on your catalogue and your audience, we will take care of everything else (storage, hosting, streaming, support)
Build a unique VOD/SVOD service or a streaming platform in minutes thanks to our 
user-friendly 
interface (without code)
Launch your service on everything devices, including mobile & TV applications
Thanks to a simple interface, OKAST allows you to manage all your contents easily, define your offer, get insights on your viewers and reach new customers on every screens 
  Choose your distribution
Deploy an OTT service and make it available everywhere
 Own your audience
The real value is your audience! Don't let middle men appropriate your fans
 Manage pricing and monetization
You decide your monetization strategy: premium subscriptions, rentals, Electronic Sell Through (EST), advertising, sponsoring… Or a mix of them
 Control your rights and your contents
Do not license all your rights to intermediaries! Manage rights by yourself  and control everything: geoblocking, time restrictions etc…)

With a catalog specialized in combat sports over 1000 hours, the distribution company Fighting Spirit has chosen to launch the first Broadcast & OTT Fight Sports television: RING TV. 
RING TV's line up consists of pay-per-view weekly LIVE shows, an incredible library of thousands of combats of MMA, BOXING, KICKBOXING, WRESTLING, accessible via Pay-per-View or annual and monthly subscriptions (SVOD). 
RING TV has chosen OKAST for its flexibility in monetization models, its infrastructure to stream live events all around the world, and its audience development tools to grow its subscriber base.
Everything you need for your video business in VOD or OTT
Our plans are built to grow with you