Launch successful video platforms!
The #1 solution to build, in a click, your on-demand, live 
video streaming platform 

or FAST channel and monetize your contents
100% cloud, no code, user-friendly, flexible, launch in a few days!
A few clients we work with
470+ FAST channels and VOD platforms launched across the world 
OKAST is perfect for:
An integrated suite of solutions to run and boost your video business

Build a linear schedule from your content catalog and generate a full 24/7 video stream for FAST distributors or ISPs

Manage advertisement breaks and add SCTE35 markers

An integrated advertisement stack, gathering 25+ SSP to ensure the best results

Complete data stack to control, optimize and report ads revenue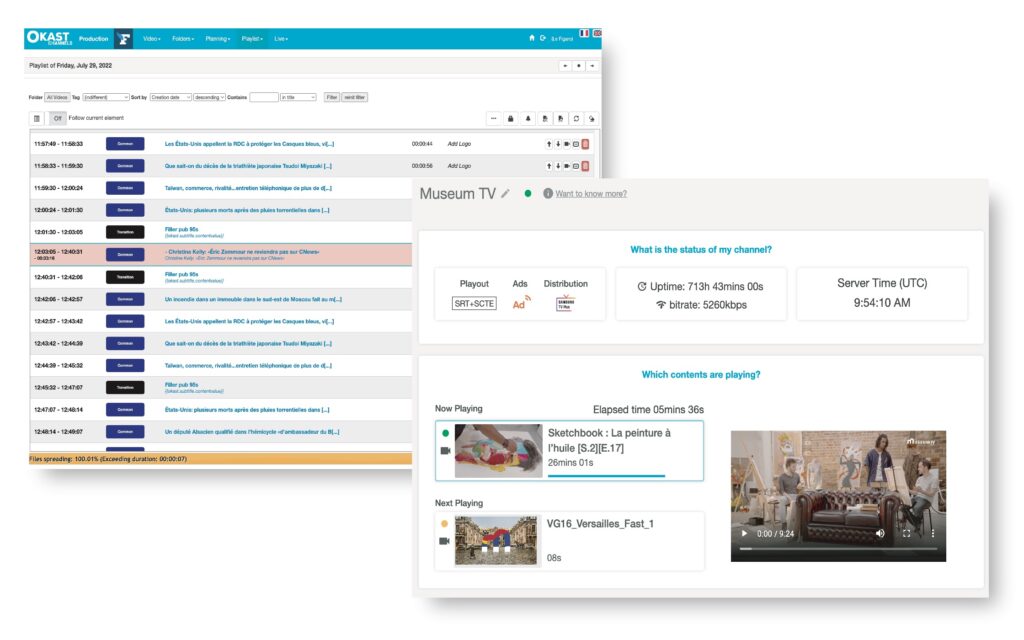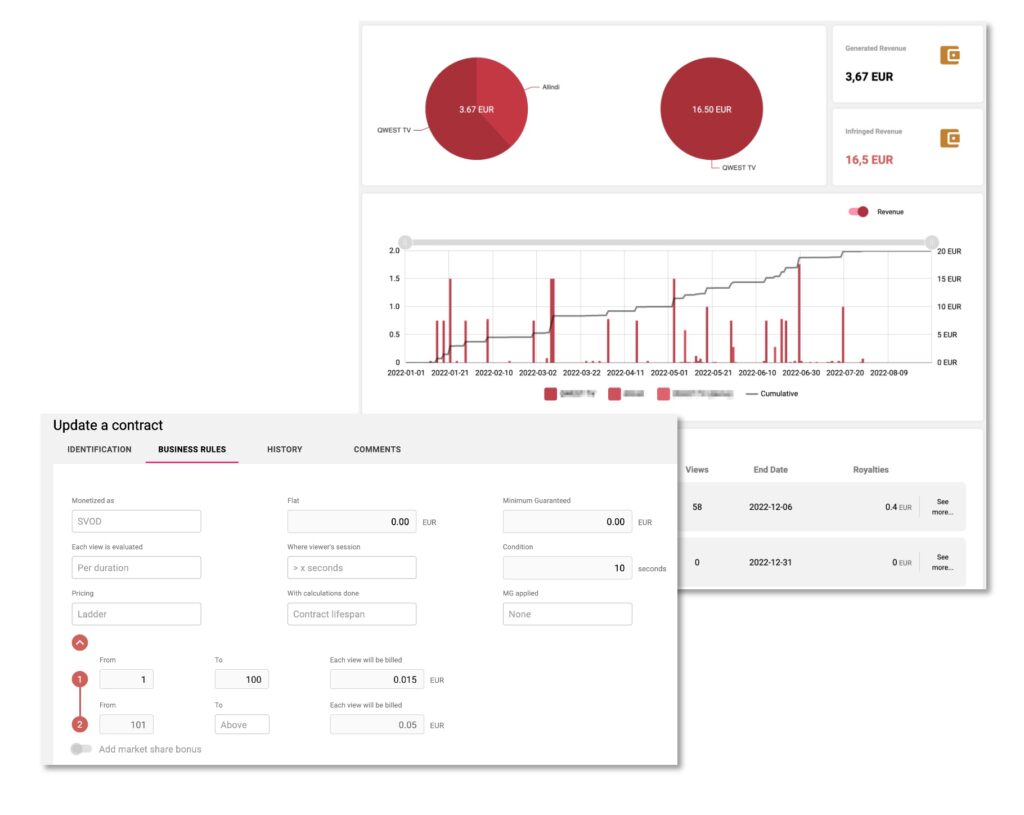 Manage portfolio of contents and their licensing contracts with your content providers or distributors

Calculate royalties from any business model (SVOD, AVOD, TVOD, etc.) with advanced accounting rules

Detect any infringement to licensing contract and manage how to resolve it

 Complete data analysis to optimize your revenue streams

OKAST has been founded by TV veterans who were in your seat before, we speak the same language and accompany you in your business journey


A unique community program where customers, technology providers, and experts collide

Webinars, training, certifications in free access

A network of privileged service providers for marketing, SEO, sales, channels editing management, etc.
Everything you need to successfully run any on-demand, live platform and FAST channel


Benefits from the support of technical industries