A COMPLETE AND MODULAR SOLUTION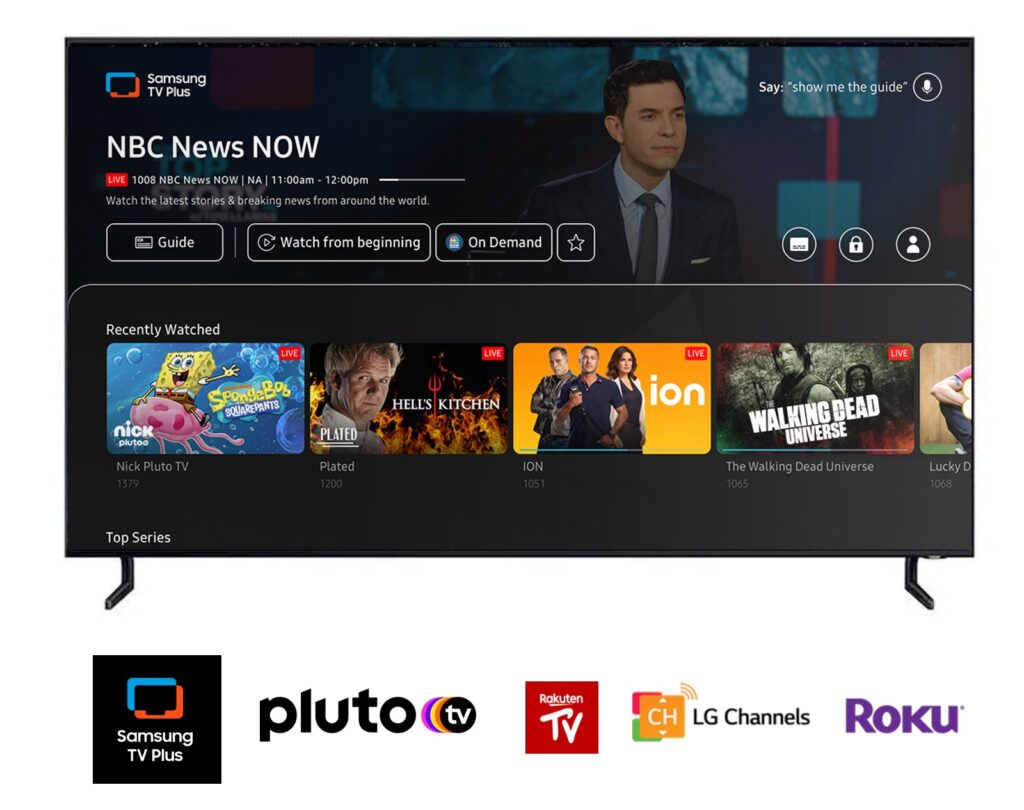 Build a 24/7 linear channel from your catalog, add advertising and distribute it on leading platforms
100% cloud, 100% European, no code, flexible, launch in a few days!
Advanced Playout
A simple all-in-one solution to generate and optimize a program schedule with advertising

Media & metadata management
Your video will be encoded for best rendering on TV. All your metadata will be used to generate comprehensive EPG data feeds

Comprehensive media playlist manager
Schedule your media on daily, weekly, and monthly playlists, using manual or automation algorithms

 Ingest Live events
Ingest Live feeds to the playout engine to broadcast it in real (or near)-time directly in the FAST feeds

Advanced ads break management
Based on the SCTE35 standard, build your own logic in ad break structure (pods with jingle) and automatize ads markers insertion in schedules, even during live events!

Dynamic overlays
Generate graphic overlaid layers based on metadata or external sources. Add logo, lowers, tickers and news feeds directly on the FAST stream

  100% secure
The infrastructure is redundant (normal/backup) on several European clouds, guaranteed without service interruption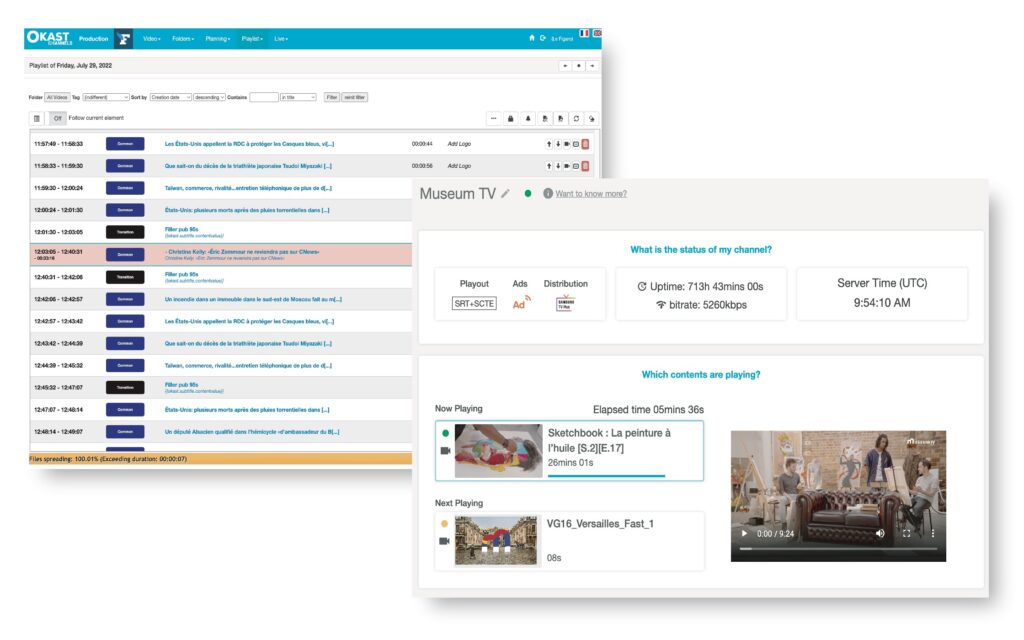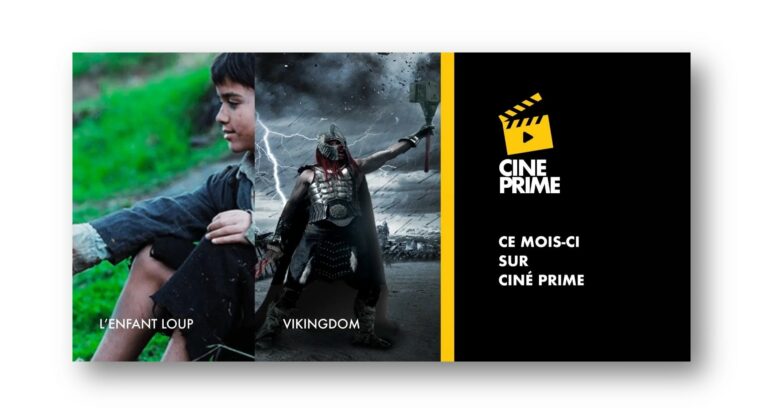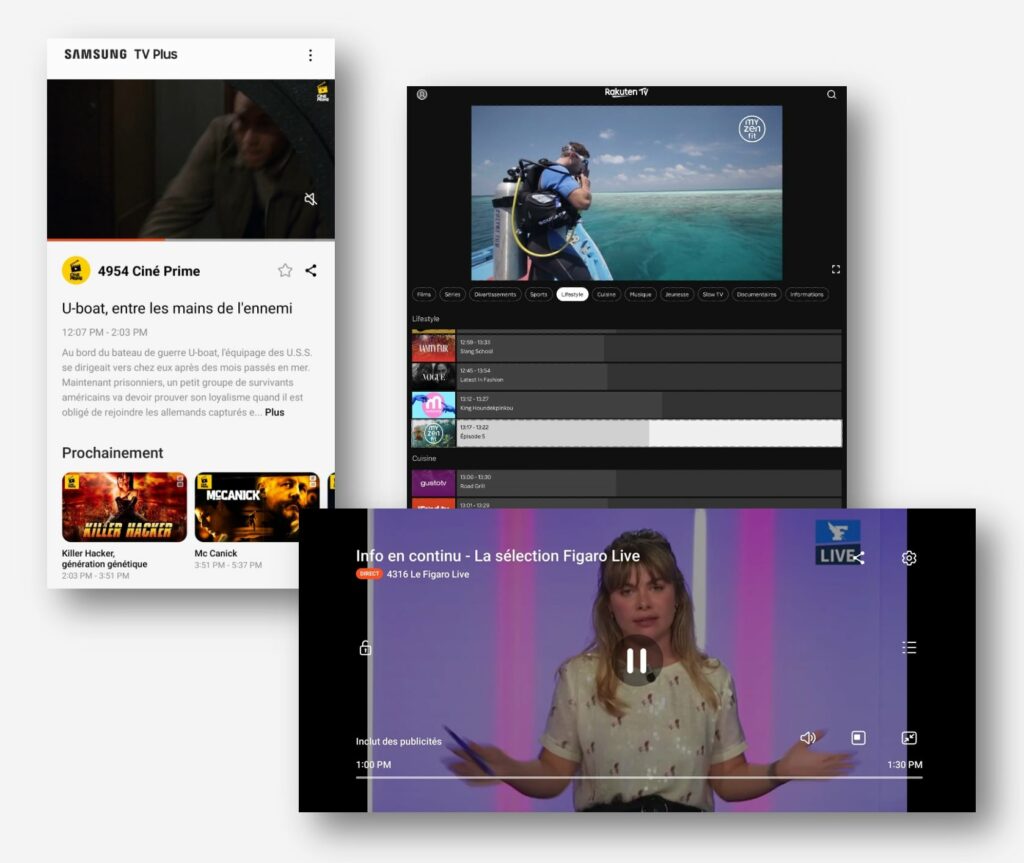 Distribution
A wide range of solutions to distribute your channel on a maximum of screens

Wide choice of video transcoders
SRT, DASH, HLS, HLS+SCTE35, use our different video outputs to easily feed your website, a connected TV, an ISP or Youtube

Up to 4K 50fps compatibility
Encoding can be tailored to your needs for your demanding media inventories. 

Multilingual versions
Multiple language support in video stream and EPG data

Contribution or distribution feeds
The HLS video stream can be managed by the FAST platform (contribution) or use our own CDN for even wider distribution
Advertising Management

Take control of your advertising results through our integrated monetization offering

Dynamic ad replacement
Handle each user's video stream with our SSAI solution that supports multiple formats (HLS, MPEG-DASH, etc.)

  Dynamically compose each ad break

Create, modify and apply rules for each ad break and user based on multiple parameters. Combine with jingle ads, interstitials or promos

  Optimize ad fill rate and associated revenues

Optimize the value of ad inventory by managing unified bidding (programmatic) to 25 SSPs specializing in video through our partner  Ad Insertion Platform's ad network 

Dashboard and data management
A transparent view of the data, accessible to different parties (device manufacturers, broadcasters/publishers, content owners, etc.)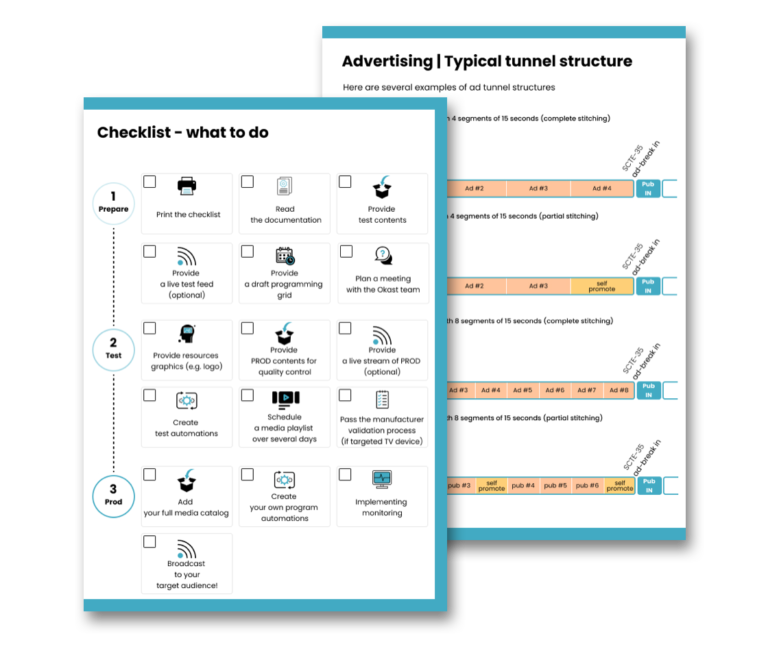 Services 
We don't just deliver software to be used: we also accompany our customers at every step

Modular integration
You already have some software bricks? Don't worry, we integrate by API in the most varied and complex infrastructures

Guaranteed delivery and QA 
We manage for you the technical delivery and the tests with the broadcasters and platforms

A turnkey FAST channel 
We accompany you in the creation of the program schedules, the analysis of the statistics and can manage it 100% for you thanks to our 'channel managers'
A unique European approach


FAST4EU a consortium for an eco-system 'made in EU'
OKAST,  partnered with SECOM and Kinostar to launch the FAST4EU Consortium, co-funded by the EU.
The objective of the consortium is to accelerate the development of the FAST model in Europe and to provide a technology and content approach tailored to the European market with the ability to expand internationally.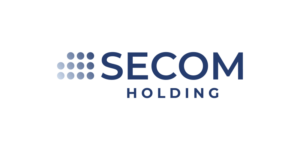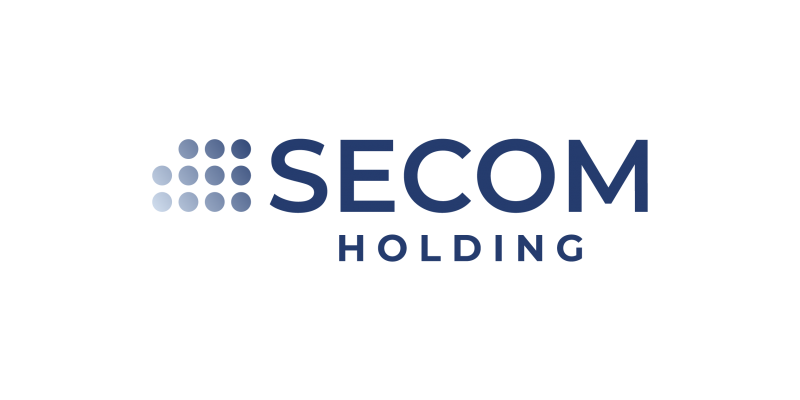 OKAST and SECOM were able to convince Le Figaro of the opportunity represented by the FAST format and of the relevance of a technological and content approach adapted to the European market.
Already present on Le Figaro's website, on its YouTube channel and on Facebook, Twitch and Molotov, Figaro Live, Le Figaro's video offer, has a catalog and a know-how in the video sector. OKAST and its modular cloud-based playout, transcoding, and ad insertion solution appeared to be the ideal solution for a renowned media player like Le Figaro.
OKAST Channels allowed Le Figaro and SECOM to easily create, launch, distribute, and monetize this FAST channel in a few weeks.
The 5 hours of live broadcasting per day and the more than 30 daily VODs produced by Figaro Live will thus be able to reach new audiences.
This partnership of the FAST4EU consortium with Le Figaro is a first step in the ambitious development strategy of the European FAST market.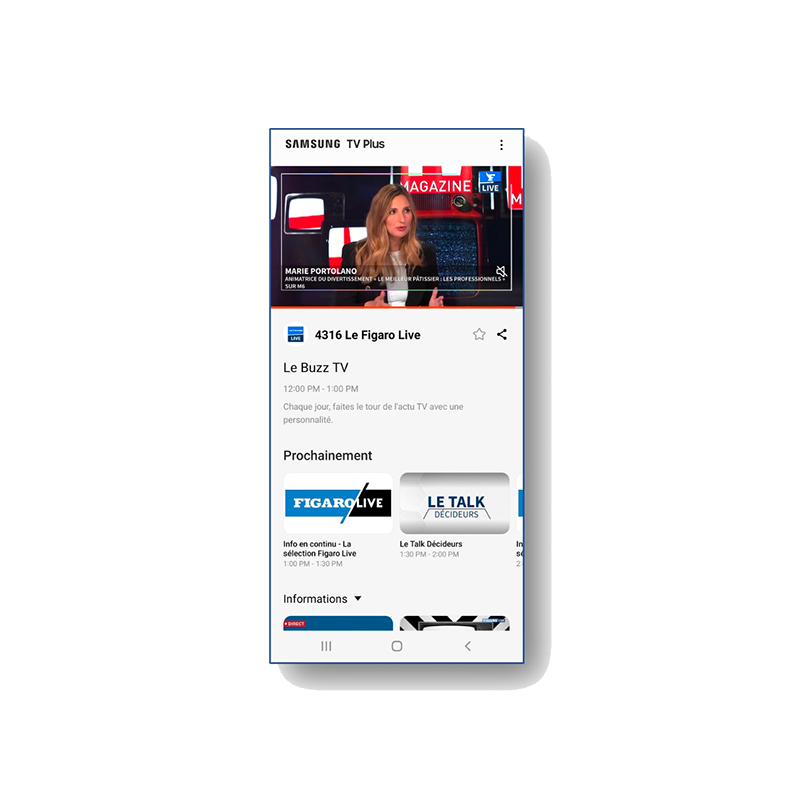 The best for launching your FAST channel