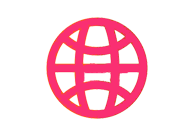 Corporate & Brands
Build a Premium video platform for your clients or your team
 A beautiful branded platform 
Create an awesome TV-quality experience for your internal & external communication
Get some real data for your CRM
Get all data from your viewers activity: trafic, views, engagement and use them for your marketing strategy
Boost your brand image or corporate identity
Grow engagement around your brand thanks to video format and a "Netflix like" user experience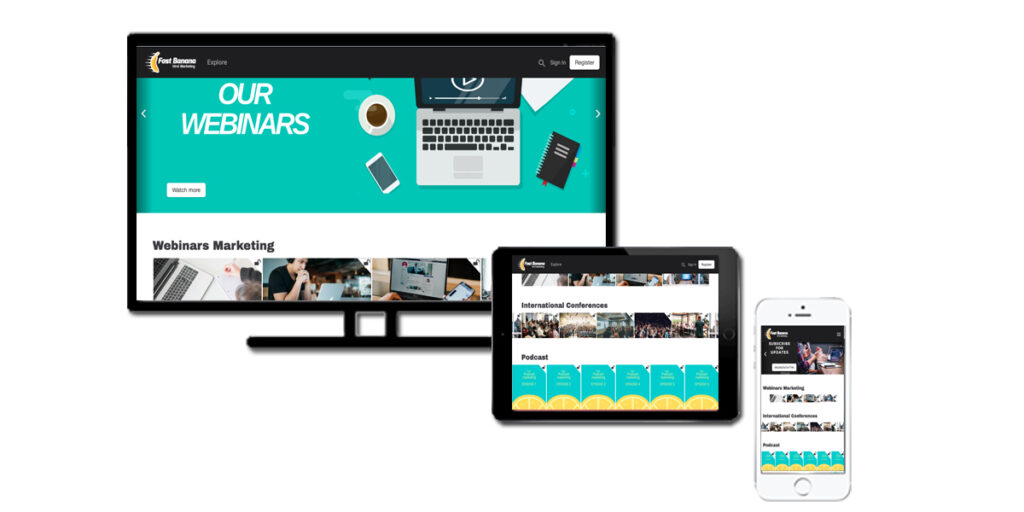 Grow your brand affinity and keep control on your audience

 Your brand and your visibility 
Unlike YouTube and other video platforms showing similar content from your competitors, your audience will stay engaged with your brand (and only your brand) !

 Own your audience data
With OKAST you own your audience data and can engage with your lists anytime. Stop giving all this valuable data to the GAFAs

Synchronize with your CRM
You can sync your viewers to your CRM for better lead tracking.

 Your access rules
Choose how you want to give access: access to everyone, after registration, only a certain person, or even behind a paywall!  You fully control the level of access to your content!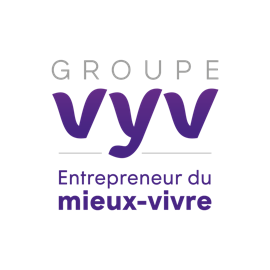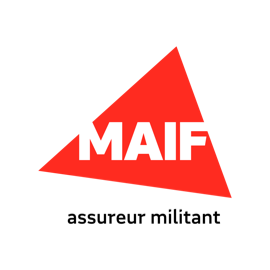 Every year, the VYV group in partnership with the MAIF insurance group organize a digital program to re-interrogate death in the 21st century era. Thanks to OKAST they were able to:
– Develop a beautiful streaming platform to broadcast and organize their numerous contents: Reports, experts' words, utopian projections and debates on stage.
– Create a live streaming with an interactive chat to allow users to take part in discussions.
« A real pleasure to work with OKAST. Professionalism, agility, sense of detail and strength of proposal were the key elements of this first effective collaboration. With them, a challenge turned into success! »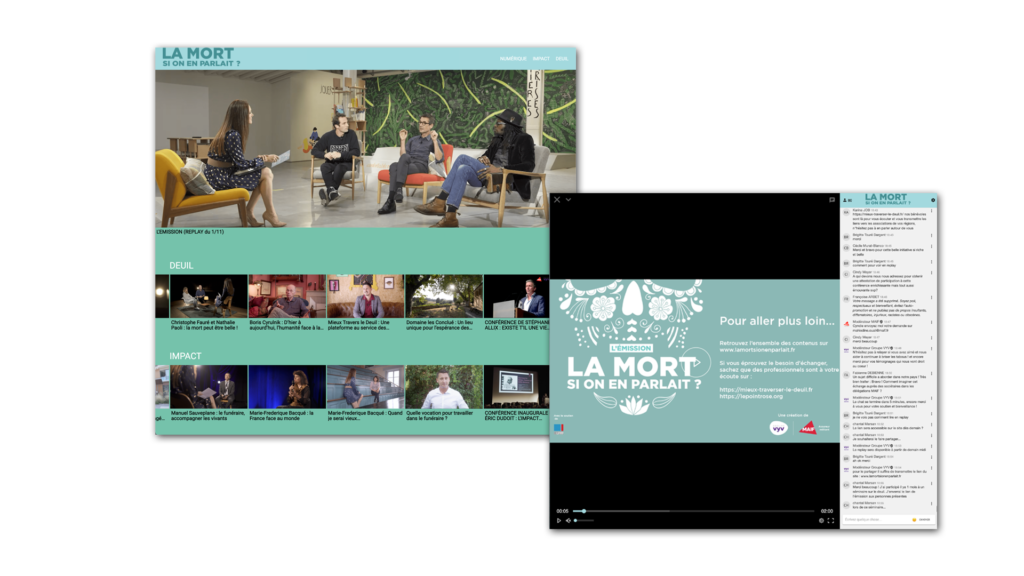 Take a look at our (fictional) demo platforms
Ready to create an awesome video platform for your company or brand?