B-to-B content sellers, TV &  Films distributors :
 Offer a premium showcase experience to your buyers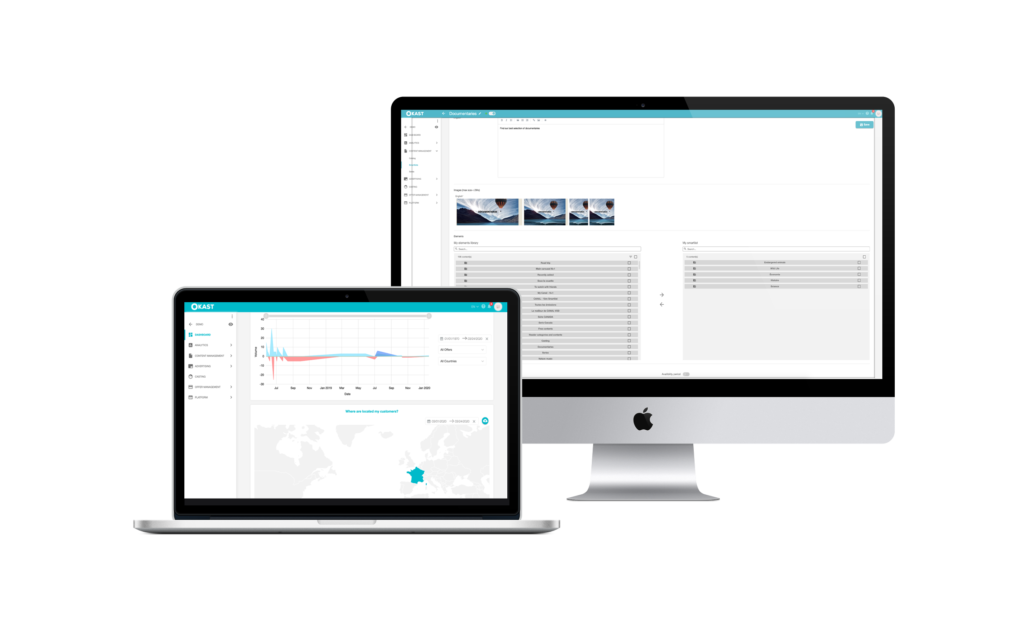 Benefits for your contents 

 A worldwide screening room
Store your videos/audio contents and trailers in a secure, high-performance platform accessible anywhere in the world

 Full control on editorialization 
Showcase your catalogue and create playlists the way you want: by themes, categories, formats, collections, etc.

 Get some real data to grow your sales
Real-time track of all the data generated from the buyers viewing activities and then work on your leads

Your contents only  
Stand out from other brands or competing contents with your own website and apps, with your domain name, your name and design

 A Netflix experience 
Offer a modern and dynamic branded storefront accessible on all devices (desktop, mobile, tablets, TVs)

  Personnalized playlists 
Allow your buyers to create personalized playlists and make their own selection of contents from your catalogue

Recommended contents
Thanks to our advanced algorithm, your buyers will get relevant content suggestions so to increase the licensing chance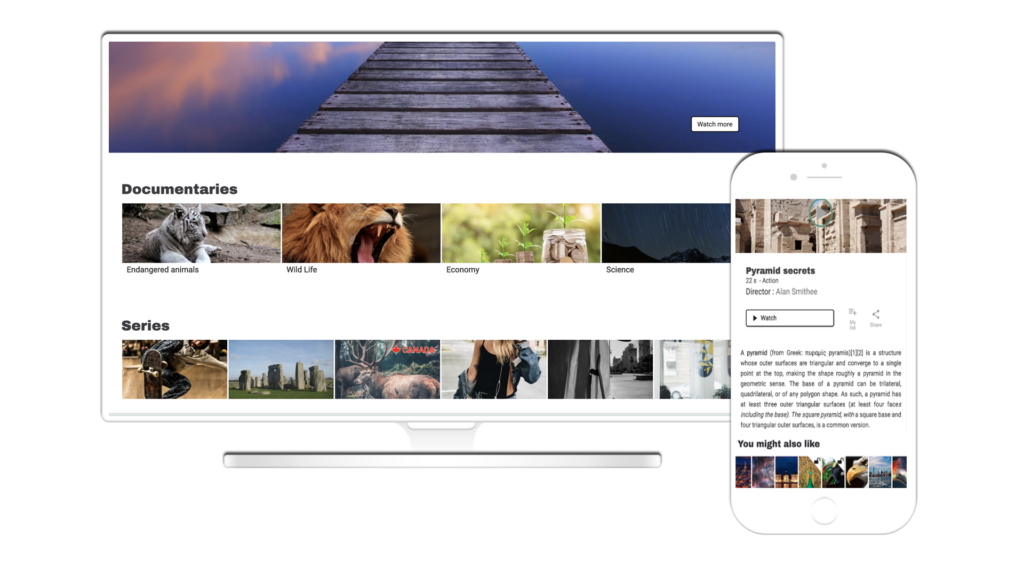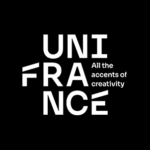 Unifrance inaugurates its new viewing platform for the Rendez-vous. More flexible, modern and adapted to the specific needs of the markets. 
Instead of being exhaustive, it will be possible to editorialize the content in the form of thematic programs, and to personalize the interface for the major events organized by the association. 
After its launch at the Rendez-vous d'Unifrance in Biarritz, this new white-label solution developed by OKAST, a video streaming platform publisher, will be available for Unifrance's upcoming audiovisual and film events.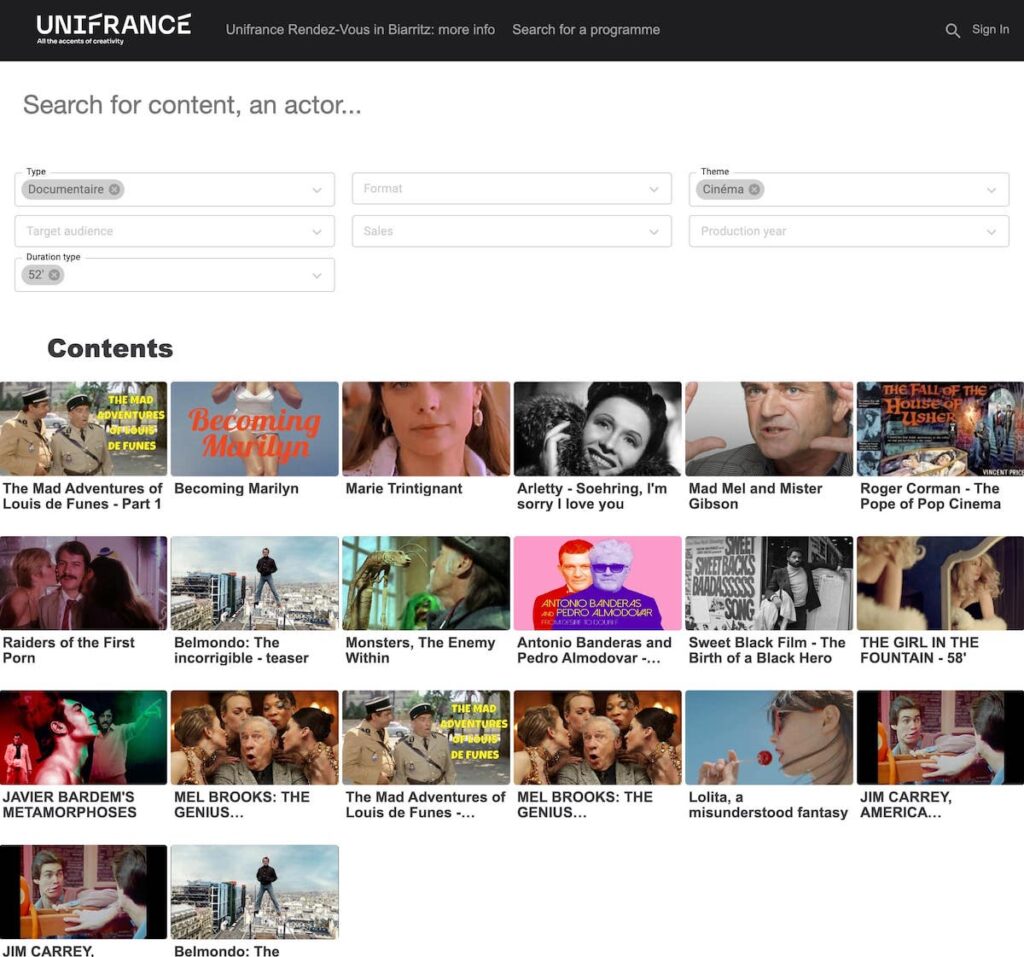 Interested by our Screener+ solution? 
Drop us an email