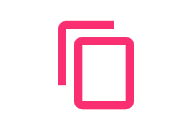 Crowdfunding video projects 
Start a project with crowdfunding,
Distribute it with OKAST 
Get additional funds thanks to pre-sales or sell your project when it's ready
A dedicated site for your project
Create a branded website, publish some updates on your project and start collecting some emails
Use our built-in marketing tools to engage your audience
Send easily newsletters, coupons, free copies or screeners of your project 
Your contents deserve the best for their promotion and distribution
OKAST is also a tool for indépendant creators and artists to showcase their projects and give them a professional environment to monetize them.
  A fully customized wesbite
Create a page to showcase and sell your project with a  great video experience. Choose your price and monetization model (pre-sales, purchase, rentals etc…)
 Send screeners or free copies to your backers
Once your project is done, you can send secure links to private screening room to partners, journalists, backers so they can watch your work
 Create packs for your pledges 
With OKAST you can distribute your pledges: soundtrack, bonus, original script etc… You can sell all kind of digital products (video, music, pdf) and even t-shirts !
 Payment gateway optimized for collaborative economy
No complicated sign up, payment simple and secure for your clients. Add a "Give what you want" slider allowing your fans to support you their own way
"OKAST helps us to create a website to release our movie. This flexible solution allows us to create different packs with bonus and merchandising to satisfy the different needs of our fans"
"After a successful crowdfunding campaign, OKAST was the perfect and simple tool to help me showcase my indie film all over the world"
Everything you need for your video business in VOD or OTT